…And This is My Favorite Actor of FanCon (Mark Meer)
There's a lot to be said about Mark Meer. Born in 1805 and descended from the Trojan king Laomedon and Freyja the fertility goddess, Mark struggled with pressures early in life as the heir to the W. T. Hawkins cheezies empire.
The Great Canadian Bucket List Gala
Each year, we look back and see what we accomplished, the achievements, the sales figures. We savor those brief moments when we enjoyed a short vacation. Maybe another tour of Okanagan wine country. That semi-annual trip to Vegas for a lucky few. Regardless of the experience, every loop around our sun is soured, even faintly, with regret of that forgone fantasy, that one dream we always put off.
The Keeper of a Million Moments
Some individuals are dealt a better hand than others—that is a simple fact. Christos Sagiorgis appears to have been created in a lab by crossing the DNA of Dave Grohl and Ansel Adams, emerging as a multi-talented, motorcycle-riding photographer that would also fit in perfectly as the lead guitar in Pantera…
Cosplay Superstar LeeAnna Vamp To Film Television Series About Haunting In Barkerville
Cosplay superstar Leeanna Vamp has traveled the world in search of the unknown. Now her thirst for the unexpected is taking her deep in the mountains of British Columbia and the historic town of Barkerville where she'll lead a documentary that seeks to unravel the mystery of a haunted 19th-century theatre. Her investigation will reveal the true story behind the ghost of enigmatic gold rush pioneer Florence Wilson – a lady of many secrets.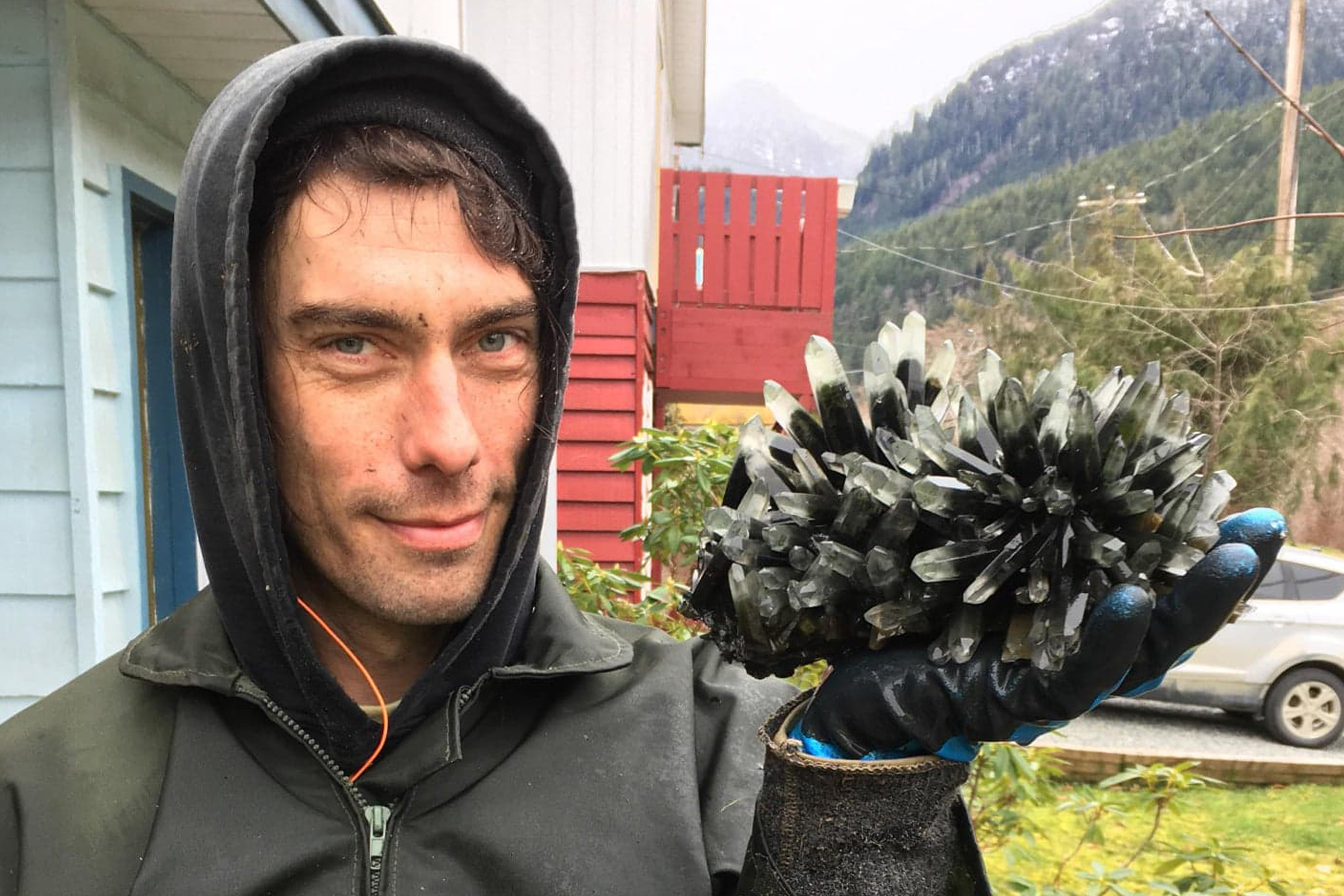 Rocking the Crystal Market
Chris Manahan is mining his own business - phantom quartz crystals that is…
FanCon's Not so Secret Origin: Part 2
Hellboy and Sons of Anarchy star Ron Perlman takes over the midway at the British Columbia Northern Exhibition on the path to FanCon!
FanCon's Not so Secret Origin: Part 1
From George St. PIerre to Kim Coates to William Shatner at Northern FanCon in Prince George!
Geek at Large: Part One...
Marc Bernardin is a screenwriter with credits on Castle Rock & Treadstone. He is a podcast host on both Fatman Beyond & Battlestar Galacticast. He has written comics for Marvel & DC. This guy's nerd bonafide is off the charts!
Walking the Red Road
Coming full circle, a troubled youth returns as an adult to run the very program that rehabilitated him...